All Testimonials
Proper hydration creates that conductivity. We recommend Cerra Water to all of our clients because it is simply the safest, and most complex water system available; and also because it is so affordable, and can be used by the entire family (including pets!). We are electrical beings, so hydration is vitally important for our health and longevity. The currents (created by our ATP) will not flow properly throughout our bodies unless we are fully hydrated. As a certified Electro-Toxicologist, I see first-hand how current-flow is impaired when a client is dehydrated. The superior hydration that Cerra Water provides makes it a perfect choice for everyone, but especially for those who are suffering from injury or disease.
This is to certify that I am thrilled with my new and highly-effective Cerra Water pitcher. Here's why.
It's as easy as running the water into it, and as quick as a minute for the filter to do its work.
I not only love the taste of the water, but have also noticed more energy than ever before.

As my over-seventy husband and I were already leading a healthy life-style, we were most surprised by how much more energy we got within days of drinking the Cerra water.

This water is the best anti-aging factor I can possibly imagine. We both get compliments on our newly moist skin. We are more mentally alert than ever, and less forgetful. We focus on a lost fat and stabilized our weight, yet still manage the daily glass of wine and 2 ribs of chocolate!

As a European I especially appreciate the reliable German (and other) certification for quality and, above all, safety, as I've learned to beware of cheap imitations.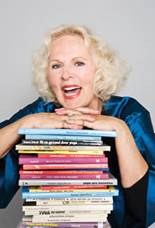 When I changed from drinking water from an expensive electric ionizer to the Cerra Water Pitcher I was impressed with an improvement in energy, regularity and clarity of thought. Because of my high blood pressure I had more peace of mind using the Cerra Water knowing that I was getting a balance of minerals rather than a high amount of sodium from my electrical unit. My Cerra Water pitcher consistently produces a PH of 9.5 and an ORP of around -400. I love being able to take our pitcher with us wherever we go out . and drink fresh alkaline water.
Cerra Water comes out of the jug as a light tasting water and the best water I have ever tasted. The light taste gives me the assurance of a properly filtered water and that is absorbed easier by the body. This water is full of essential alkaline minerals with the highest ph level you can get without electrolysis process. I don't know how is works through my whole body but since I regularly drink the Cerra Water a lot of my body pains (joints and in the fingers) are gone and I can eat as many nuts as I want without the fear of pain on my body.
If it were possible to supplement you way to heath I would have been perfect by now. After spending a fortune on supplements over the years my friend. Mary, suggested that I get back to basics and look at the water that I am drinking. I did a ton of research and found the Cerra water on the website. For less than $200 this is the best investment I have ever made. Not only has my skin cleared up but my IBS which has plagued me for years is about 80% better. I can finally enjoy eating without being scared of gut pain.
---