Testimonial
Thrilled with my Cerra Water pitcher
This is to certify that I am thrilled with my new and highly-effective Cerra Water pitcher. Here's why.
It's as easy as running the water into it, and as quick as a minute for the filter to do its work.
I not only love the taste of the water, but have also noticed more energy than ever before.

As my over-seventy husband and I were already leading a healthy life-style, we were most surprised by how much more energy we got within days of drinking the Cerra water.

This water is the best anti-aging factor I can possibly imagine. We both get compliments on our newly moist skin. We are more mentally alert than ever, and less forgetful. We focus on a lost fat and stabilized our weight, yet still manage the daily glass of wine and 2 ribs of chocolate!

As a European I especially appreciate the reliable German (and other) certification for quality and, above all, safety, as I've learned to beware of cheap imitations.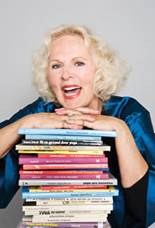 ---